Smillas Welpen sind am 06.04.2018 geboren, wir freuen uns über 10 Rüden und 3 Hündinnen.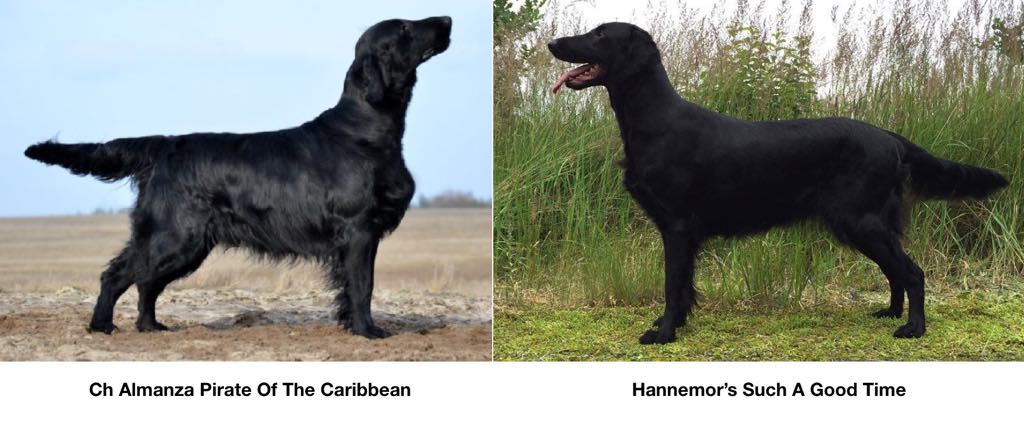 Für unseren G-Wurf haben wir uns auf den Weg nach Polen zum Kennel Optimus Canis gemacht. Dort steht der von uns ausgewählte schwedische Deckrüde.
Wir freuen uns sehr, dass Dominika uns Sparrow, CH Almanza Pirate Of The Caribbean, zur Verfügung gestellt hat.
Sparrows Nachkommen konnten wir auf zahlreichen Ausstellung sehen, sie gefallen uns vom Aussehen und vom Wesen her sehr gut.
Das wird Smillas zweiter Wurf werden, die Gesundheitsergebnisse aus ihrem ersten Wurf, die bis jetzt ausgewertet sind, sind alle sehr gut.

UP2U Guess What "Findus"
UP2U Give Me Five "Fiete"
UP2U Guessing Game "Milo"
UP2U Go And Get It "Flash"
UP2U Guess My Name "Jack"
UP2U Good Job "Lui"
UP2U Glad To Be Yours "Lennon"
UP2U Good Fellow "Fuchur"
UP2U Go Ahead "Oscar"
UP2U Go For It "Balou"
UP2U Goody To Choose "Martha"
UP2U Gossip Girl "Hailey"
UP2U Get The Party Started "Alva"
Almanza Pirate Of The Caribbean Hannemor´s Such A Good Time
HD: A/A HD: A2/A2
ED: frei/frei ED: frei/frei
RD/PRA/HC: frei RD/PRA/HC: frei
Gonio: frei Gonio: frei
Patellaluxation: frei
Pedigree – "Ahnentafel"
Eltern
Großeltern
Urgroßeltern
Pol.Ch. CJS-Pol.'12
Almanza Pirate Of The Caribbean
SE55856/2011; HD: A ED: frei/frei
Augen frei incl. Gonio
SE U(U)CH
Torpedos Woodoo Magic
S 59641/2008; HD: B ED:frei
Miss Mallorys Love Affair
S 26043/2003; HD: A ED:frei
SE VCH
Torpedos Fig Tree Bay
S 15223/2006; HD: A ED:frei
SEUCH
Almanza Bag Of Tricks
S47231/2005 HD: A
SECH(U)
Caci's Black Shadow
S 20962/2001; HD:B
JWW'03 WW'08 VWW'11
Almanza Jigsaw Puzzle
S39323/2002 HD:A
Hannemor´s Such A Good Time
DRC-F 14-5574; HD: A2/A2 ED:frei/frei
Augen frei incl. Gonio
C.I.E., NUCH
Almanza Such A Good Life
S 62088/2007; HD: A
S U(U)CH
Caci`s Black Shadow
S 20962/2001; HD: B
S(U)CH
Almanza Living Daylight
S 53140/2003 HD:A
Hannemor´s Step by Step
NO 47393/10, HD: A
NL LUX VDH UCH NLV-06-08
Wagging Tails Rolf Muntz
NHSB 2391828; HD: A
N UCH
Hannemor´s Make My Day
NO 09552/06; HD: A